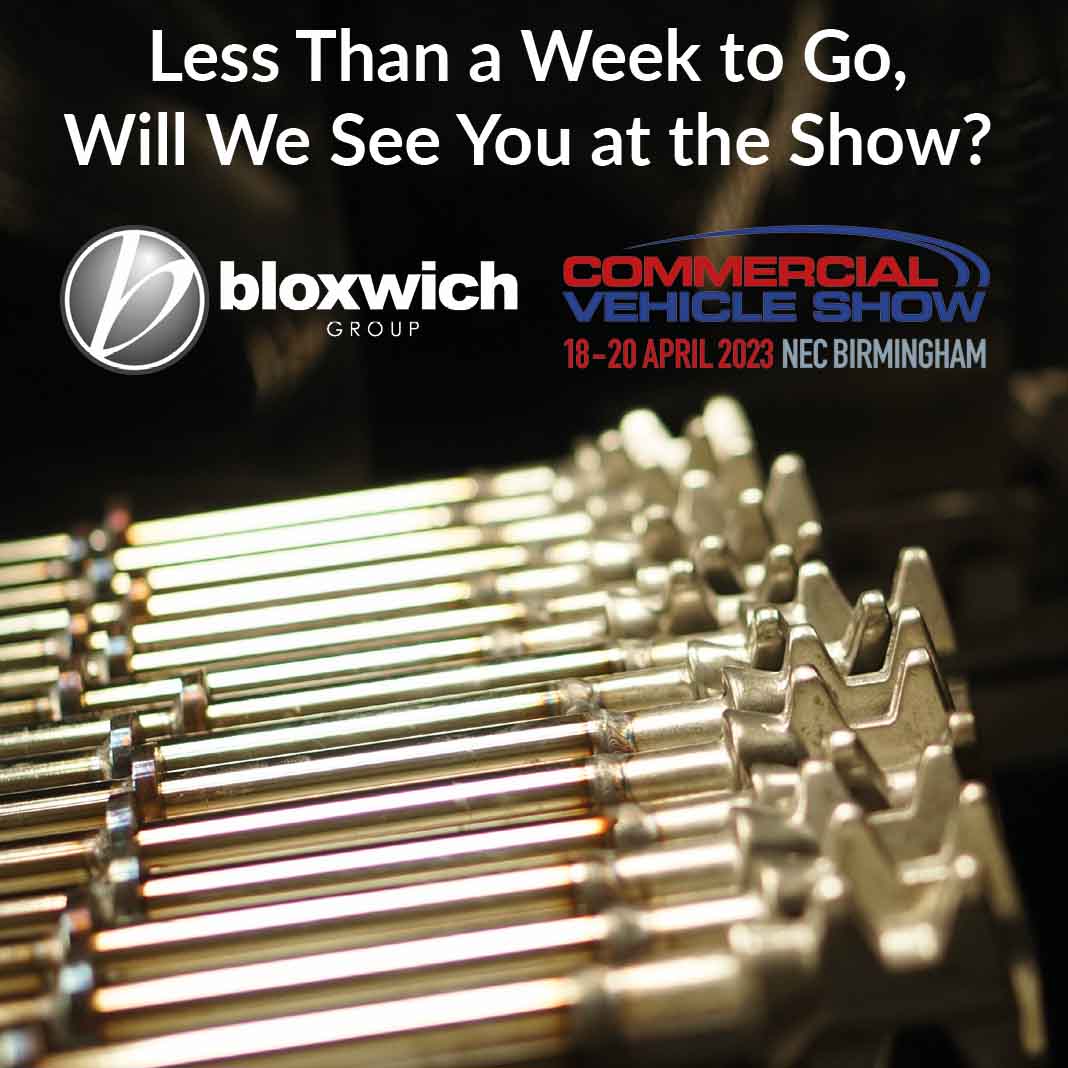 Less Than a Week to Go, Will We See You at the CV Show?
Posted on Apr 10, 2023

Print This Post
With less than a week until the start of the 2023 CV show, have you requested your tickets yet? This year's commercial vehicle show runs from the 18th to the 20th of April at the NEC in Birmingham and is set to draw in tens of thousands of visitors.
For more details on the CV show please see https://cvshow.com
Unfortunately Bloxwich don't have a stand this year but we will be attending as usual so if anyone would like a meeting please call +44 (0)1543 435 160 or email sales@bloxwichgroup.com to arrange one.
We hope you enjoy the show.
Bloxwich Group
More Information
Finally, for more information on our range of products, Bloxwich Group, Bloxwich Truck & Container, Bloxwich Stamping & Bloxwich Trading please call us on +44(0) 1543 435 160