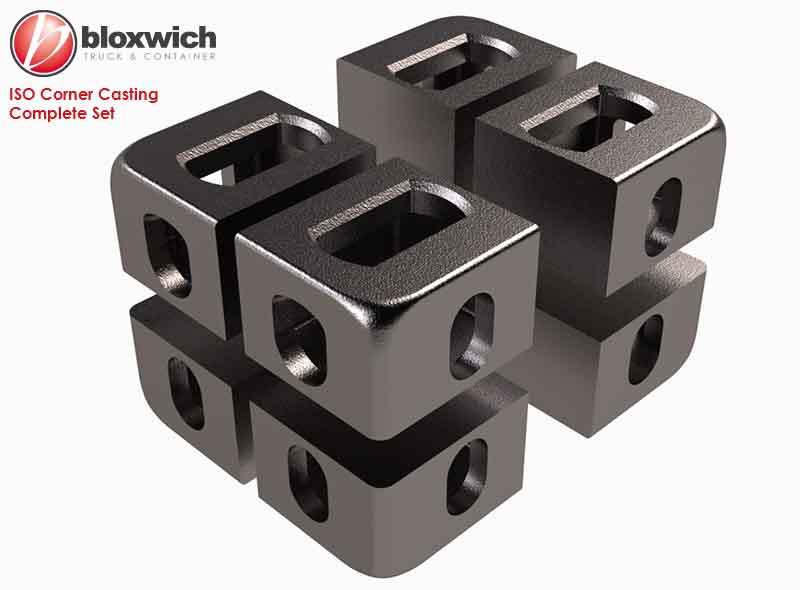 ISO CORNER CASTINGS
Posted on Aug 03, 2014

Print This Post
We are offering an opportunity to save on our ever popular ISO corner castings.
Normally individual priced at £29.75 each but you can save by buying them as sets. Available in end, lower, upper and as complete sets.
Our corner castings conform to ISO 1161 and also provided with EN10204: 2004 3.2 certificates (equivalent to 3.1C in ISO 10474).
See www.bloxwichdoorgear.com for full details and for bulk orders prices please call us on +44 (0)1543 435 160 or email sales@bloxwichgroup.com