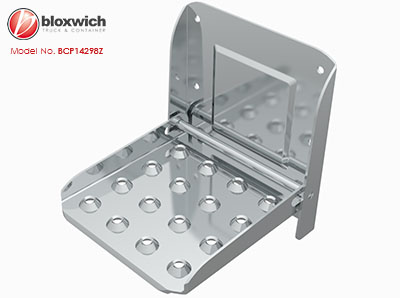 That's One Small Step….
Posted on Oct 29, 2014

Print This Post
That's BCP14298 step that is.
It doesn't matter whether you are in space or in your yard, if you need to get onto you flatbed safely you'll need a Bloxwich Folding Step. BCP14298.
With it's zinc plated or yellow powder coated finishes it's suitable for trucks, containers, vans, horseboxes and even space craft etc.
For more information please call us on +44(0) 1543 435 160, email sales@bloxwichgroup.com or see www.bloxwichdoorgear.com
Don't forget about out other company websites www.bloxwichtc.co.uk  , www.bloxwichstamping.com & www.bloxwichtrading.com