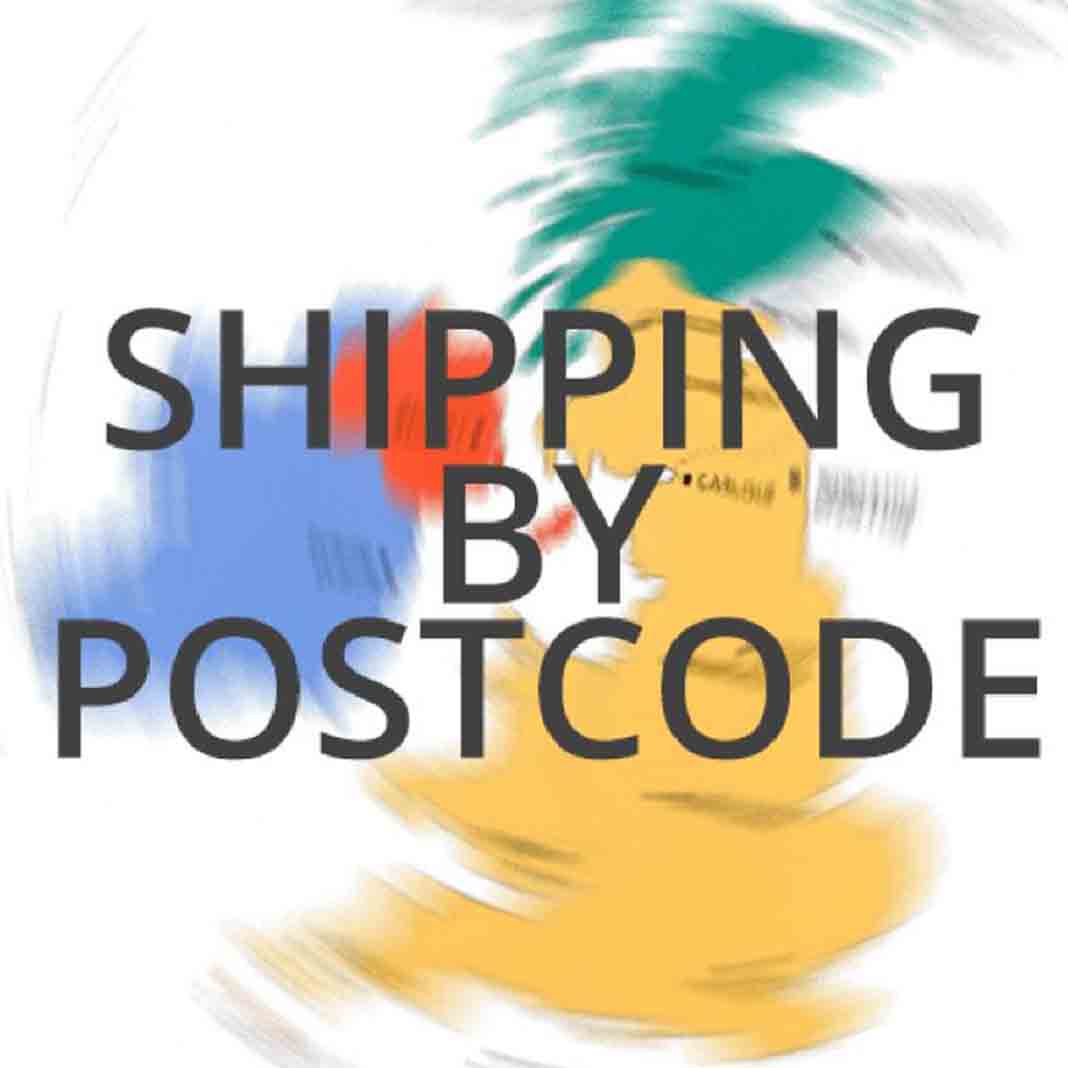 Shipping by Postcode
Posted on Sep 20, 2021

Print This Post
It may not sound very exciting but our online shop at www.bloxwichdoorgear.com now has the "shipping by postcode" extension installed.
Put simply "shipping by postcode" uses your postcode to start the delivery cost calculation. Postcodes are grouped into the 19 different zones used by our couriers. Our shop contains matching information and prices for each zone and then class of service. It then works out your total order weight and size to complete the calculation of the correct delivery cost.
Online all the available delivery options are put in a dropdown list sorted from lowest price to highest. Unfortunately for small/light items it currently lists all the options e.g. a full pallet for something than would go with Royal Mail in an envelope (images below).
We don't make any money on carriage and why should as we don't provide it (unless you are based close to our Cannock warehouse or are a large and regular customer ). However we think its unfair to have an "average" or "standard" delivery fee as that penalises the smaller orders to contribute to the larger ones. "Shipping by Postcode" is so important as it will charge you the customer the actual cost to get your parts to your location.
Delivery Options
Delivery options start with Royal Mail and then move into courier packs, parcels and then pallets as the weights increase.
Collection/Own Courier: Exists for local customers or those with their own transport or logistics partners. We'll let you know when your order is ready and the weights and dimensions (if required).
Delivery Quote Required: Is for really big and or heavy products. Our shop defaults to this option for things like container side sheets etc as unless we are using our own vehicles we need to get a quote from our APC Overnight courier or Palletforce every time.
Why So Many Delivery Zones?
There are zones for some cities, large areas and even entire countries in the UK. With such a range of easily accessible to very remote business and private addresses in the UK you can understand why. Expect even more in the future as congestion charges start in major cities. However don't worry our prices will only change for those required zones.
More Information
For more information on our delivery options using "shipping by postcode", Bloxwich Group, Bloxwich Truck & Container, Bloxwich Stamping and Bloxwich Trading please call us on +44(0) 1543 435 160 or click below to: