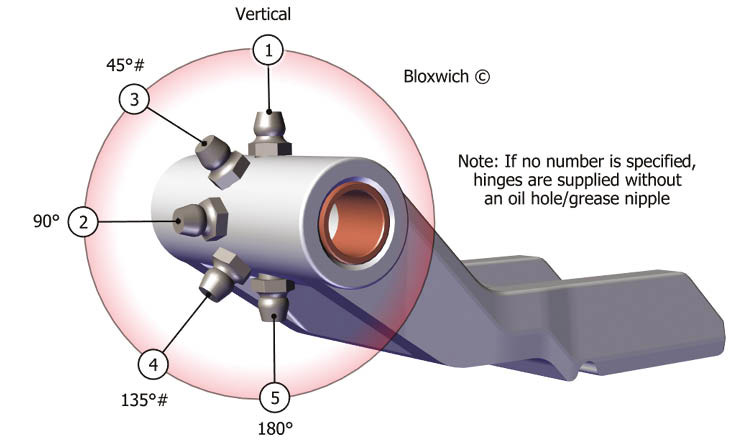 Forged Hinges Oil Hole/Grease Nipple Positions
Posted on Sep 24, 2014

Print This Post
Oil holes or grease nipples (mild steel N or stainless steel NSS) can be fitted to the Bloxwich range of forged hinges. Other positions available on request but there are five common oil hole and grease nipple positions at:
Vertical
90 °
45°
135°
180°
Note: If no number is specified, hinges are supplied without an oil hole/grease nipple.
This combined with the bush options makes Bloxwich forged hinges very adaptable for all your requirements.
For more information please call us on +44(0) 1543 435 160, email sales@bloxwichgroup.com or see www.bloxwichdoorgear.com and don't forget about out other company websites www.bloxwichgroup.com , www.bloxwichtc.co.uk , www.bloxwichstamping.com & www.bloxwichtrading.com