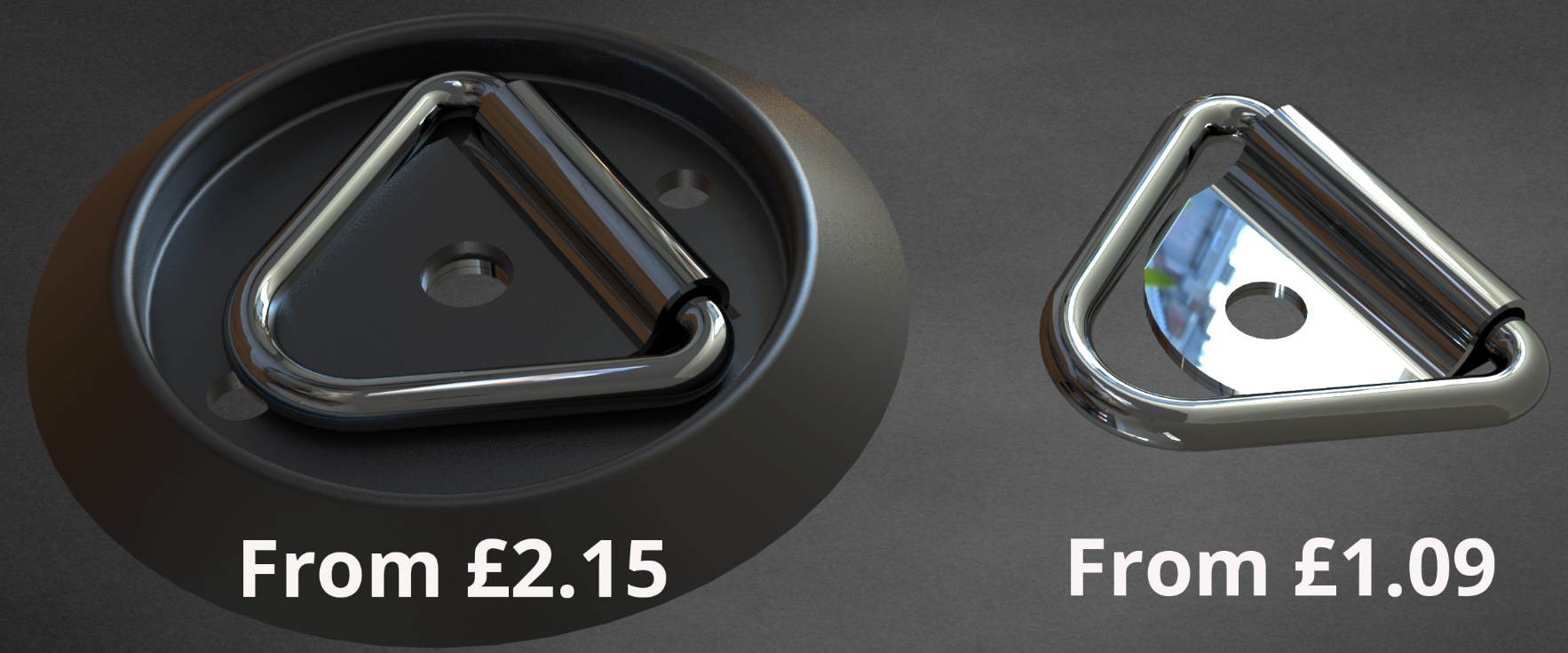 Bloxwich Haynet Rings BC(S)P16010 & BC(S)P16011
Posted on Feb 08, 2018

Print This Post
Our haynet rings are currently on offer in store and online.
SWL: 227 kg. Supplied in: Mild steel zinc plated or stainless steel and with or without the injection moulded back plate (BCP16013).
Use: Provides a bolt-on snag free rope lashing point. Commonly used in horseboxes and tack boxes but it can be used anywhere. Note – bolt not provided.
Weight: 95 g. Availability: Always in stock.
For more information please call us on +44(0) 1543 435 160, email sales@bloxwichgroup.com or see www.bloxwichdoorgear.com
Don't forget about out other company websites, www.bloxwichtc.co.uk  , www.bloxwichstamping.com & www.bloxwichtrading.com