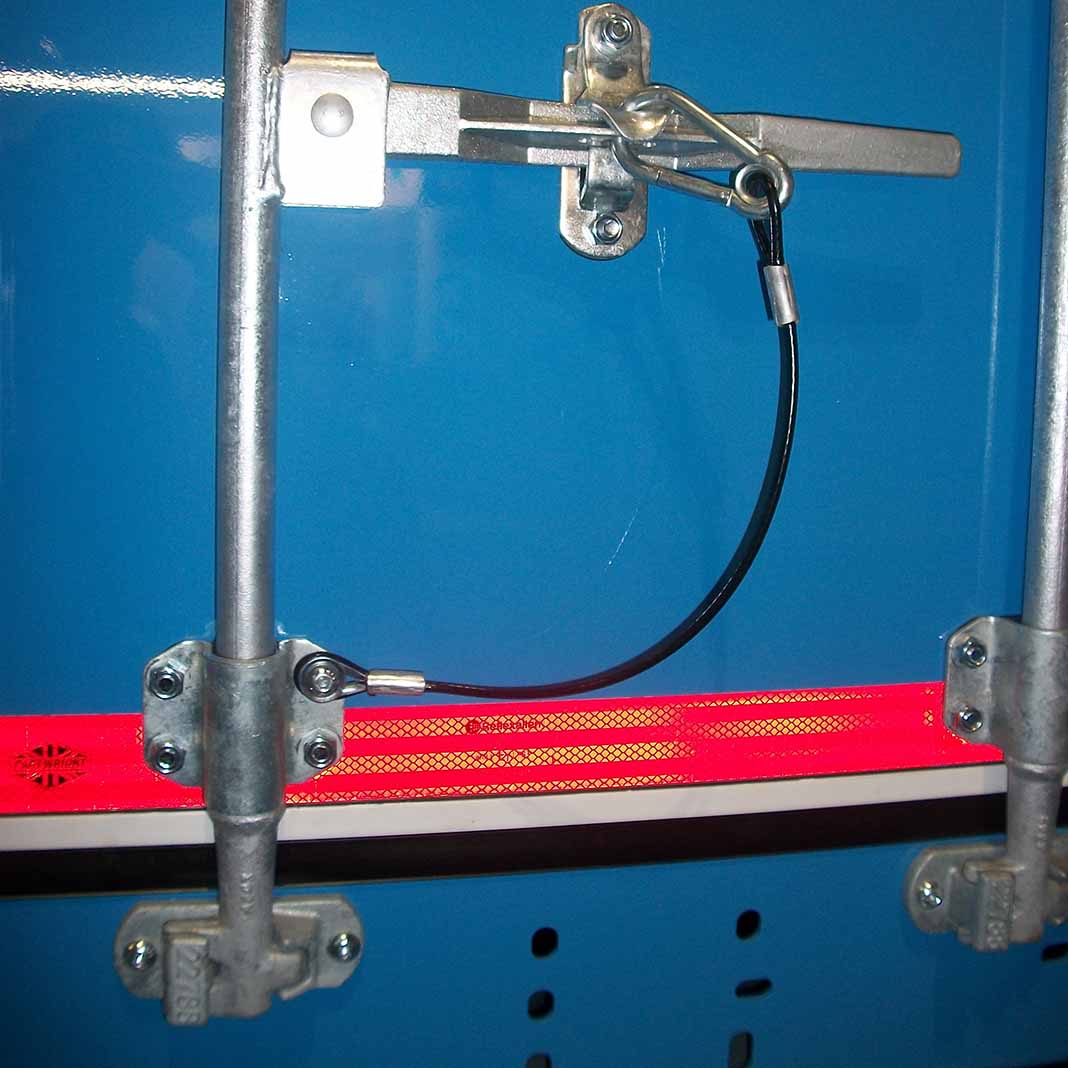 Bloxwich by Numbers – 20 years
Posted on Nov 13, 2020

Print This Post
That's 20 years since the "Millennium" door gear model was first introduced by Bloxwich. Better known as the B2000MN it's hard to believe it's 20 years since this model of Ø27mm door gear was first introduced into the truck markets all over the world.
In that same year Jenifer Lopez was in the charts with "Waiting for Tonight", Cliff Richard was No 1 with a song called" The Millennium Prayer "and earlier in the year Robbie Williams had a huge hit with a song called "Millennium" (but Westlife were actually No 1 over the millennium with "I have a dream").
Also around that time the millennium bug or Y2K bug was all that was talked about. Concern about the year change causing computer crashes and the effects it could have on systems globally increased towards the end of the year. However, in the end all the planning and hard work of computer companies, software companies and chip manufacturers etc largely mitigated the risks so that only really old or badly written software programs experienced any issues.
But what did Bloxwich do in that year that is worth shouting about? Well, we quietly created a new door dear model based on the hugely popular B2000 and called it, you guessed the "Millennium" door gear.
Genius really but it's not so easy to understand the thinking with just the suffix MN standing for millennium! For years I wondered what MN stood for then for and then in our archives I found this and it all made sense!
Click Below to Download a Piece of History
However the Millennium name wasn't just a sales gimmick as the new and improved features have made it the most popular door gear model ever.
Features
Smooth operation:
Supplied with "snap-on" anti seize bushes for fast simple assembly and smooth operation.
High Security: Equipped with a long reach handle hub. Catch and retainer gives 3 – point customs sealing facility.
High Strength:
Cams and handles forged from high tensile carbon manganese steel. Cast iron keepers. Wider cam shoulder maximises the resistance to racking loads.
User Friendly:
Cams and keepers are unhanded. Handle supplied with black PVC sleeve. Can be supplied in loose part sets (without tube) or fully welded ready for immediate fitting.
Stylish:
Re-designed bracketry. Handle sleeve can be supplied in various colours and with customers own logo (subject to minimum order quantities).
Variants:
Now that the MN suffix has been explained it's only fair to explain the other prefix and suffix that get used along with the MN.
N e.g. B2000NMN is also a very popular model and the N stands for narrow base cams and keepers, click HERE for more details.
V e.g. B2000MNV is also a very popular variant where the V stands for variable height, click HERE for more details.
Off course these can be used together e.g. the B2000NMNV narrow base cams and keepers, variable height door gear, click HERE for more details.
More Information
For more information on the B2000MN door gear or Bloxwich Truck & Container, Bloxwich Group Bloxwich Stamping or Bloxwich Trading please call us on +44(0) 1543 435 160