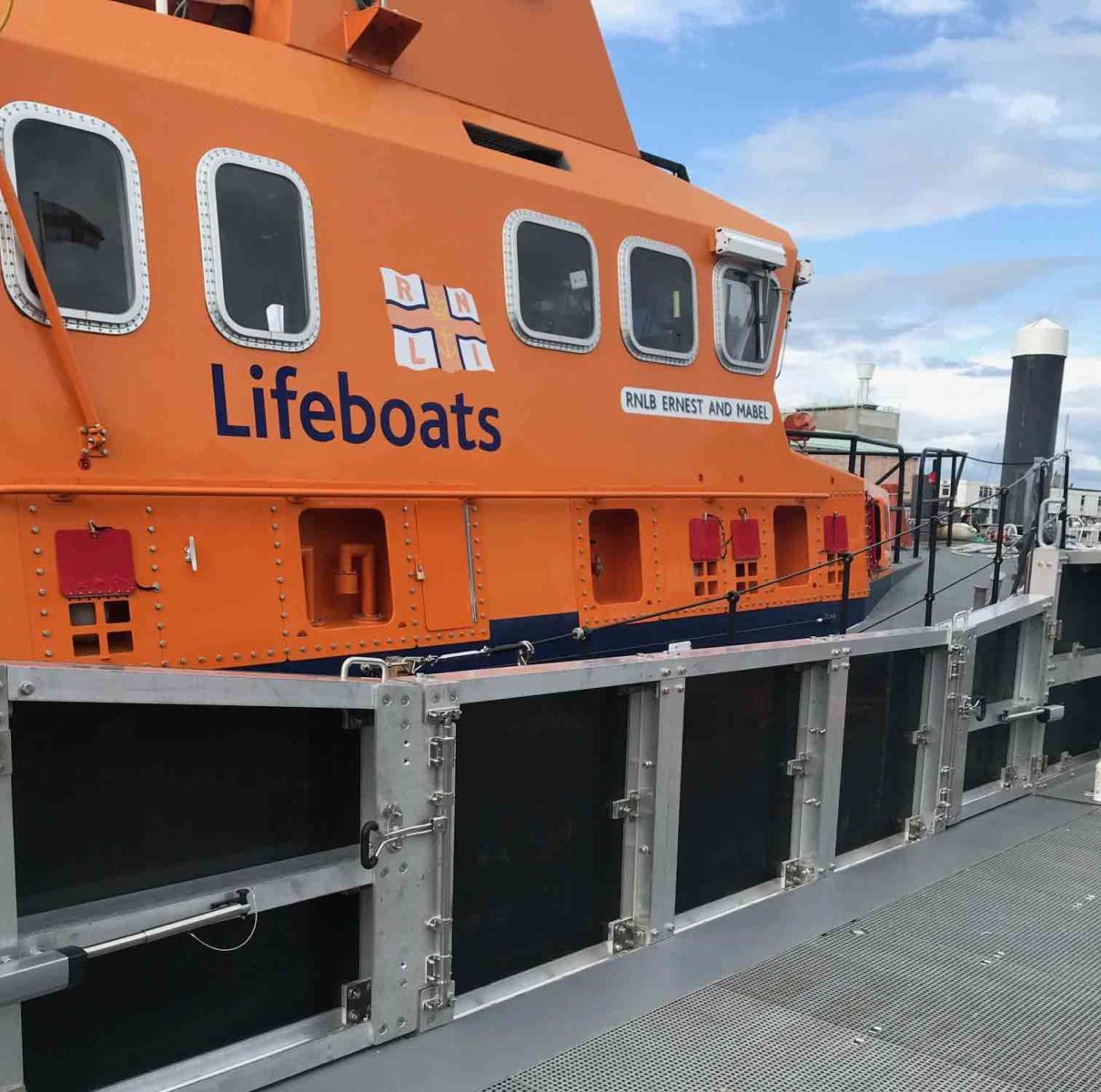 Bloxwich Door Gear In Use-Cutlass Mechanical Engineering Ltd
Posted on Sep 30, 2019

Print This Post
We are very used to seeing bloxwich door gear and other products all over the country fitted to all different types of trucks, shipping containers and offshore containers.
However we know they can also be used in all sorts of other interesting applications. We love to see these different uses of our products so hopefully you do too as here's an example:
Cutlass Eng BS2010N at Weymouth RNLI Pontoon Fender & Gates Close Up
First of all, Cutlass Mechanical Engineering Ltd from Plymouth have nothing to do with Trucks & Containers. Therefor them buying bloxwich door gear maybe seems a little strange? Well not to us, due to its general purpose nature BS2010N door gear has numerous closure applications.
As a result, Cutlass Mechanical Engineering Ltd have recently purchased fully welded BS2010N stainless steel Ø27mm door gear and this is what they did with it. Its part of a new fender wall installation for the RNLI in Weymouth.
For more information please see www.cutlass-engineering.co.uk or https://rnli.org/