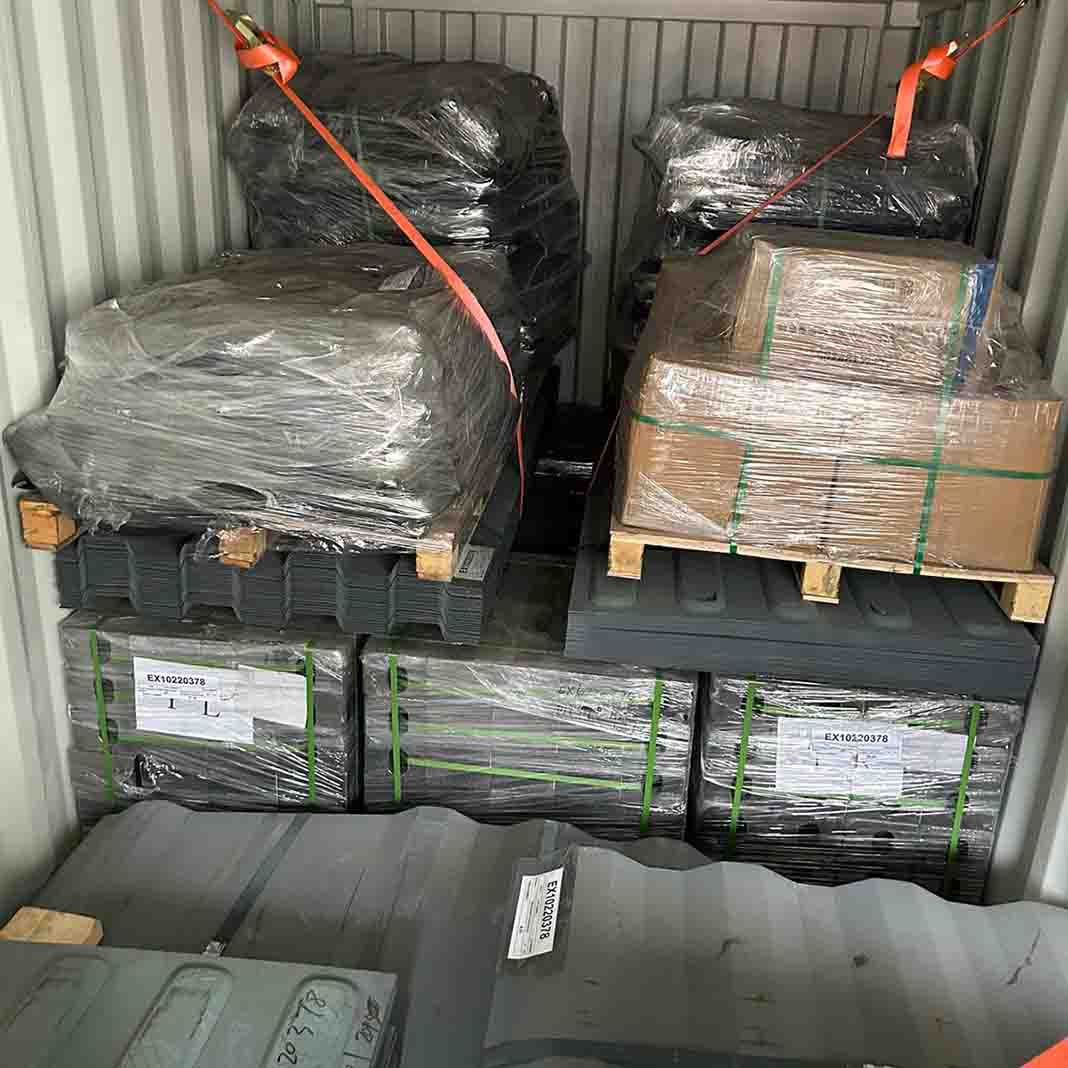 Another Load of CIMC Container Parts Arrives
Posted on Mar 03, 2023

Print This Post
At Bloxwich we only use the best suppliers and that includes CIMC, the biggest shipping container manufacturer in the world. Bloxwich have been working with China International Marine Containers for a long time at the request of several customers. However in 2020 we started working with CIMC Intermodal Equilink Co. Ltd to import spare parts for CIMC container repairs, conversions and new builds etc.
More Stock
Even more roof panels , standard and high cube door (3 corry and 5 corry), side and front end panels etc are now in stock. All made from Corten steel.
J Seal Sets Back in Stock 
Finally available again are the standard BCP19200-004 and high cube BCP19200-011 container door J seal sets. Fitting these is much easier than cutting, mitring and gluing your own sets but our 2.5m and 5m lengths are always available too.
Custom seal sets sizes are also available, please contacts us for details and prices.
Prices
With manufacturing costs and freight costs getting back to normal again so are our prices. See https://www.bloxwichdoorgear.com for details. Volume pricing is always available so if you need lots of parts please contact us for a quote.
Other Benefits of our Partnership
As Bloxwich are the UK distributor anything CIMC currently make or have ever made we can get. For historic products all we need is the serial number to trace parts. Currently we stock a range of CIMC panels, door seals, hinges and door rails etc. Added to our own range of parts like corners castings, door gear, door retainers, lashing rings, vents and lockboxes our range is sufficient to repair or convert most containers.
However if you need other CIMC parts such as corner posts, cross members, side rails, end rails and flooring we can get them. CIMC Equilink has been operating for over 15 years. They offer various different types of container parts from dry container parts, flat rack container parts, reefer container parts, tank container parts and more so please contact us for further details.
One Trip CIMC Shipping Containers
As the UK distributor, Bloxwich regularly have full container loads of parts arriving in Cannock. Once emptied the containers are moved to our storage site and then sold. So if you need quality one trip containers now or in the future please contact us or see BCP22032 CIMC 20′ GP Container
More Information
Finally for more information on our range of products, Bloxwich Group, Bloxwich Truck & Container, Bloxwich Stamping and Bloxwich Trading please call us on +44(0) 1543 435 160