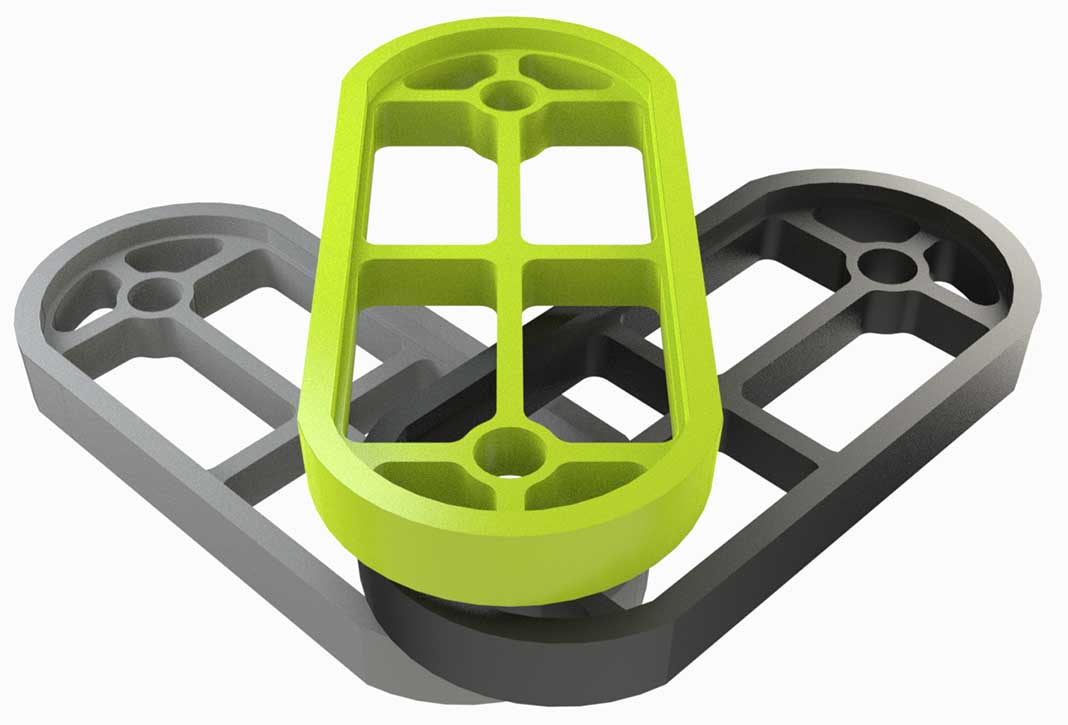 All the Colours of the Rainbow
Posted on Aug 31, 2020

Print This Post
Historically we only offered our injection moulded products in a few colours. They gave a quick and easy visual indication of the products size in most cases.
For example the different door gear bush sizes used on our Ø22, 27 & 34mm door gear are easy to tell apart. However its not so easy to tell the ones for mild steel and stainless steel apart. So for that reason the mild steel bushes are black and the stainless steel ones are grey.
The same applies to our plastic hinge bushes with colour codes indicating if bushes are for use with Ø12 or Ø12.7mm (1/2") pins or bolts.

Whilst the above colour codes are required for functional reasons there are some customers who prefer bright colours. Some for safety reasons or to identify operating features like lashing rings or handles etc on equipment.
So recently we decided to be a bit more colourful! We have added a Hi-Viz yellow for some products like our BCP13618N door handle spacers. We also have blues and greens for others like our BCP14431 container vents etc.

The bottom line is that we whilst we do make products in certain colours for very good reasons there are some other products that we can make in any colour you like*
So if you want to draw attention to part or area for any reason or if you simply want to match your vehicles or containers etc we may may be able to help.
*May be subject to minimum order quantity, coloured polymer availability and price changes.
For more information please call us on +44(0) 1543 435 160
Email sales@bloxwichgroup.com
See www.bloxwichdoorgear.com or to download our brochures or catalogue click here